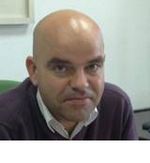 Isaac Abril is currently working as a head of working conditions in the Agriculture and Fisheries Department at Instituto Nacional de Seguridad y Salud en el Trabajo (INSST). Member of the Spanish Commission for plant protection products (PPP) assessment, he has been working in PPP exposure assessment since 2002. President of the Working Group "Agriculture Sector" of the Spanish Commission for Safety and Health at Work, he is also a member of the Advisory Board of the International Section of the ISSA on Prevention in Agriculture.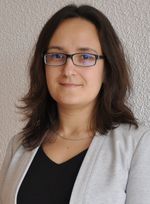 Agnieszka Adamus-Włodarczyk graduated from the Faculty of Chemistry of the Lodz University of Technology. She continued her academic work in the Institute of Applied Radiation Chemistry at the same University and is now working on her doctoral thesis. Her scientific activity focuses on radiation chemistry of polymers, nanotechnologies, polymeric biomaterials (natural and synthetic), sterilization and biocompatibility testing of biomaterials. Since 2017, she has gained experience in the field of polymers working at CIOP-PIB in the Department of Personal Protective Equipment. In the Laboratory of Protective Gloves and Footwear she is responsible for chemical tests of protective gloves and footwear in accordance with the requirements of the standards. One of her tasks is to study the development of new technologies of hand and leg protection, improving the safety and ergonomics of their use. Currently, her research interests focus on self-healing polymers.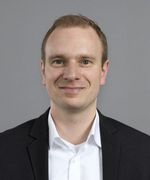 Philipp Albrecht is senior innovation manager at DIN (German Institute for Standardization). In this function he is responsible for the development of the standardization roadmap "The future of work" as well as for accompanying standardization projects in the field of "new work".
The purpose of his work is to find out which topics of the future of work can be supported, accelerated and promoted through standardization. For example, transfer points will be identified to facilitate market access for innovative ideas, products, processes and concepts through standardization. Vice versa, however, it is also important to identify topics that need to be driven by other factors, such as political, social or entrepreneurial decisions, rather than by standardization.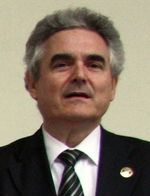 Adriano Paolo Bacchetta graduated in Chemical Engineering at Politecnico di Milano. He has many years of experience working as company manager for important multinational companies where, in addition to the study and implementation of new production facilities, he managed safety issues related to the construction and operation of industrial plants, industrial safety and management of safe behaviors. At present, he works as senior executive consultant. Member of the Milan Order of Engineers, carries out its research and dissemination activities on health and safety at work as President of the European Interdisciplinary Applied Research Center for Safety - Association established "Research Organism" as defined by the Communication of the European Commission 2006 / C 323/01 dated 30/12/2006.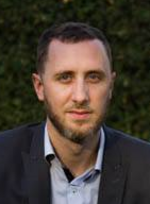 Thomas Bonzom is an occupational safety and health engineer with a focus on noise at work and acoustics, ventilation systems, and lighting.
He is a member of ISO/TC 43 "Acoustics" and of the French S30D commission "Workspace acoustics" at AFNOR.
He is also a member of ISO/TC 43/SC 1/WG 65 currently working on a new ISO standard on acoustic quality of open office spaces.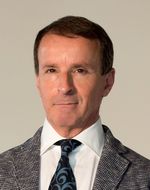 Stefano Boy has twenty-five years of combined experience in process industry, engineering companies and research organisations. Before joining the European Trade Union Institute (ETUI) in 2000, he worked for the European Commission (Joint Research Centre), where he carried out accident investigations in industrial sites. In his current position of researcher on machinery safety, ergonomics and standardisation, he regularly engages in collaborative projects with national authorities, European institutions, OHS organisations, manufacturers and employers federations. One of his tasks is to study the interface between workers and technology, with a special interest in the lessons learned from unwanted events involving control systems, automation and equipment.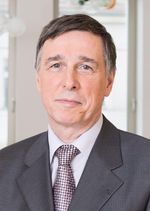 Joachim Breuer studied law at the Universities of Bonn and Berlin, Germany. He obtained his degree in 1984 and became a doctor of law in 1985. After working for the German Federal Ministry of Agriculture and Forestry for five years, he joined the Federation of German Accident Insurance Institutions (HVBG) in Sankt Augustin, Germany. In 1995 he became Director General of the accident insurance and prevention institution for the German mining industry. In 2002, Professor Dr. Breuer returned to HVBG (now DGUV)*, the umbrella organization of all German accident insurance funds in the industrial sector, this time as Director General. Besides his occupation Professor Dr. Breuer holds a leading position in several other German institutions and organisations.
His international affiliations, most notably, are
President of the International Social Security Association (ISSA), Switzerland
Founder and president of the "Club of Genève - Global Social Future", Switzerland
Co-chair of the International Disability Management Standards Council (IDMSC), Canada
Member of the Bureau of the European Forum for Accident Insurances (FORUM)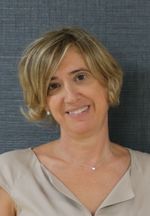 Pilar Cáceres Armendáriz graduated in Physics by the University of Seville (US). She holds a Master degree in Leadership and Public Management from the International University of Menéndez Pelayo (UIMP).
Since 1992 she has worked for the CNMP, centre of the Spanish National Institute of Health and Safety at work, specialized in personal protective equipment and working conditions in the agriculture and fishing sectors. CNMP is notified body for the PPE directive.
She has been involved in standardization, testing, certification, selection and used of PPE for more than 20 years, and also deeply involved in technical assistance on PPE to national authorities i.e.: Ministry of Industry , Labour Inspectors, Market surveillance and Border controls inspectors as well as private companies. Pilar is a member of the Steering Committee and working group of EUROSHNET.
Anna Dammann is a technical officer at the KAN Secretariat. She studied biotechnology and joined the OSH sector in 2015. At the KAN Secretariat she is responsible for lighting, noise and vibration, medical devices and standardization in the field of services.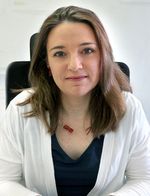 Beatriz Diego Segura graduated in Chemistry by the Universidad Autónoma de Madrid in 2000. Since 2002, she has worked for the Spanish National Institute of Health and Safety at Work (INSST). She has been working in the Physical Agents Department for several years and is currently working as an Area Coordinator of the Public Advice Department, developing the website Prevencion10.es. Prevencion10.es is a public service to give advice to the SMEs with under 25 employees.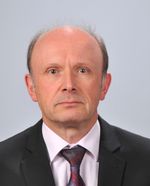 Eric Faé works for INERIS: Notified body for Machinery Directive 2006/42/EC (items 19, 20 & 21 of Annex IV), ATEX 2014/34/EU directive and ExCB for IECEx certification Scheme.
He has worked for 5 years in the field of functional safety in space, avionics and military industries and since 1995 at INERIS in the machinery and processes sector for functional safety certification. He is in charge of mandatory and voluntary certification for Machinery directive 2006/42/EC, Functional Safety (IEC 61508, IEC 61511, IEC 62061, EN 13849-1/2, ...) and for safety devices in ATEX.
He is an active member of standardization groups for the machinery sector (IEC 62061, ISO 13849) and drive systems (IEC 61800-5-2), and he also participates as an active member in the IEC TR 63074 "Security aspects related to functional safety of safety-related control systems". Mr. Faé is born in France and has an engineering education in the field of electrotechnics (Master). He also graduated with an MBA from PANTHEON SORBONNE University.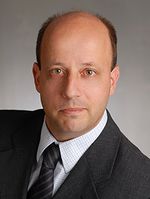 Marcus Gaub is an engineer (Diplom-Ingenieur Maschinenbau) with 5 years industry experience with Bosch and Continental, 15 years field experience as Health and Safety Inspector and has been Head of Section Industrial Trucks for 5 years at the Statutory Accident Insurance Institution for the Trade and Logistics Industry (BGHW). Content responsibilty for all DGUV publications concerning industrial trucks (Regulation, Information and Guidelines); involvement in standardizition at national, CEN and ISO level. Current projects include devolpement of a VDI guideline for assistance systems for industrial trucks and research on object detection systems for industrial trucks.
Otto Görnemann is an expert for machine safety, standards and regulations at the Central Department -Safety management & innovation- of SICK AG in Waldkirch, Germany. He is a member of technical committees of ISO - IEC - CEN - DIN - AENOR and holds several patents in the field of industrial safety. Otto Görnemann has been lecturer at Technical Schools in Aachen, Bochum, Düsseldorf, Fulda, Heide, etc. He is also visiting lecturer at several German Social Accident Insurance Institutions (Berufsgenossenschaften) and provided lectures to occupational safety authorities in Brazil (Ministry of Labor, Fundacentro), Chile (ACHS), Israel (IIOSH), Japan (NIOSH), Singapore (SISO), Colombia (CCS) and Portugal (CATIM notified body). Otto Görnemann is a TÜV-certified Functional Safety Expert and the current chairman of the ISO Technical Committee for Safety of Machinery TC/199 as well as the CEN Technical Committee for Safety of Machinery TC/114.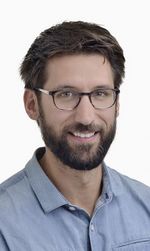 Reto Häfliger has been working as a research associate at the Engineering and Architecture Department of the Lucerne University of Applied Sciences and Arts (Horw, Switzerland) since 2016. He is part of Licht@hslu, an interdisciplinary team focusing on light. Prior to that, he worked as a lighting designer for Reflexion AG and Amstein + Walthert AG (both Zürich, Switzerland) and as an industrial designer for Greutmann Bolzern AG (Zürich, Switzerland) and Cecilie Manz Studio (Copenhagen, Denmark).
Reto Häfliger has a Bachelor of Arts in Industrial Design from the University of Applied Sciences and Arts Northwestern Switzerland (Aarau, Switzerland) and completed postgraduate studies in lighting engineering at the Technical University Ilmenau (Ilmenau, Germany).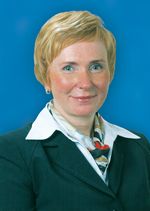 Johanna Hühn is a chemical engineer and sales engineer. She has been working in the personal protective equipment (PPE) sector for 30 years and is an expert in the field of protective gloves. She started work at Ampri as a laboratory manager, was then responsible for technical sales, and is now scientific laboratory manager and quality manager supporting the implementation of the PPE regulation and standardization. She has been active in standardization for 20 years as a recognized expert on the subject of protective gloves. Member of the board of the German Federal Association for Hand Protection (BVH).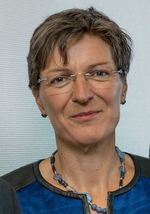 Angela Janowitz has worked at the Secretariat of KAN, the Commission for Occupational Health and Safety and Standardization, since 1995. She is head of the "Occupational health and ergonomics" department and has been deputy Director of KAN since 2008. After studying biology in Bielefeld and Düsseldorf, she first worked at Bonn University as a scientific assistant and later for the "Protection of man and the environment" study commission at the German Bundestag.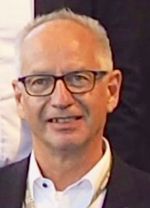 Horst Leisering, born in 1955, studied structural engineering at the University of Wuppertal. After successfully completing his studies he worked as a site manager in two construction groups in the fields of foundation engineering and civil engineering.
In 1991, he began a new professional period at the BG BAU. He is now head of the civil and geotechnical engineering department at BG BAU and DGUV. In this function he represents BG BAU and DGUV in various committees, standardization committees and projects in civil engineering. He is author of numerous specialist publications.
His department is responsible for earthworks, road construction, special civil engineering, tunnel construction, pipeline construction, hydraulic engineering and diving work.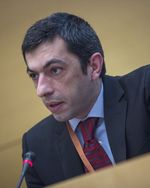 Marc Malenfer has worked for 15 years at INRS (French national OSH institut).
Foresight studies on futur of work and occupational health and safety issues.
www.linkedin.com/in/marcmalenfer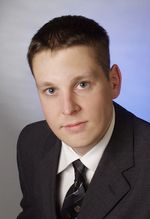 Christoph Mühlemeyer holds a degree in Safety Engineering from the University of Wuppertal and a Master in Operational Safety Management from the Technical University Georg Agricola, Bochum. Since 2008 he has worked at the
Department Work & Health of the Institute of Occupational Health, Safety and Ergonomics (ASER e. V.), Wuppertal, addressing topics such as
- R&D: e.g. Occupational Physiology, Methods (Key Indicator Methods, BDS)
- Ergonomics: e.g. Ergonomic Product and Process Design, Measurement of Environmental Conditions
- Networks (e.g. Support for KomNet, MobbingLine)
- Periodic cooperation "sicher ist sicher" magazine
- Chemical Law: e.g. REACH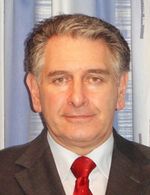 Philip Papard - Following retirement from the Health and Safety Executive in the UK Mr Papard is currently working on various EU projects involving the operation of the Machinery Directive and gettng information from users of work equpment and is on the EU Commission's editorial board for the EU's guide to the Machienery Directive. Prior to retirement Mr Papard was chair of the Machinery ADCO, the DG Employment MACHEX Group and was one of the UK representatives on the EU Council WG negotiating the 2006/42/EC Machinery Directive.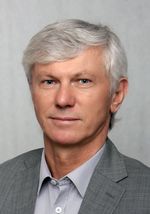 Daniel Podgórski graduated from the Faculty of Electronics of the Warsaw University of Technology, and received his Ph.D. degree at the Faculty of Mechatronics of the same University. Since 1984 he has worked for the Central Institute of Labour Protection (currently CIOP-PIB), initially as a researcher in the Department of Ergonomics and the Department of Safety Engineering, and then as the Deputy Director for Management Systems and Certification. His responsibilities include activities of the Institute's testing laboratories and certification units, coordination of the international cooperation of CIOP-PIB as well as supervision of R&D projects carried out in the field of OSH management systems, safety engineering, and development of new technologies for personal protective equipment.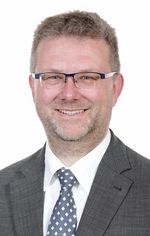 Rüdiger Reitz had his university education (Economics) in Bamberg (Germany) and Madrid (Spain). He worked as a Research Assistant for a Member of the German Bundestag (1995 – 1998). At DGUV, he headed the unit on product safety and conformity assessment "DGUV Test". He supported the introduction of several certification programmes for persons in DGUV Test.
At the beginning of 2016, he moved to the DGUV Institute for Work and Health (IAG). He is leader of the project "Further Development of the Training for OSH professionals". In IAG he is focusing on how people can develop their competencies in OSH. Beyond this he heads the testing and certification body of the IAG.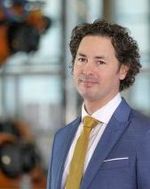 José Saenz earned a B.S. in mechanical engineering from Stanford University (USA) in 1999 and a M.S. in mechatronics from Otto von Guericke University Magdeburg (Germany) in 2004. He is a Senior Research Scientist and has been at the Fraunhofer Institute for Factory Operation and Automation in Magdeburg (Germany) since 2000. His main research interests are in the fields of safe human-robot collaboration, mobile manipulation, inspection and cleaning service robots, and safety sensor development.
He was elected to the eurobotics aisbl Board of Directors in 2017 and is currently also the Coordinator of the Topic Group Industrial Robots in the same organization, responsible for updating the Multi-Annual Roadmap from the perspective of Industrial Robots.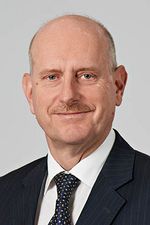 Gerhard Steiger, Head of standardization department at the German Mechanical Engineering Federation (VDMA), General manager of the Mechanical Engineering Standards Committee (NAM) at DIN e. V. (hosted by VDMA).
German member of the following standardization committees:
- CEN/TC 12 "Materials, equipment and offshore structures for petroleum, petrochemical and natural gas industries"
- CEN/TC 114 "Safety of machinery"
- CEN/TC 406 "Mechanical products – Ecodesign methodology"
- ISO/TC 199 "Safety of machinery"
- ISO/TC 67/SC6 "Equipment and systems for petroleum, petrochemical and natural gas industries"
Rapporteur CEN/CENELEC Sector Machinery Safety
Member of CEN Technical Board
Member of European Commission Working Group to Machinery Directive 2006/42/EC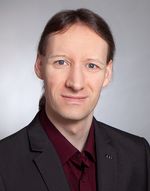 André Steimers has more than 15 years of experience in the development, research and evaluation of safety-related systems in the fields of medical technology, mechanical engineering and the process industry.
His technological background results from his training as an electronics technician, his studies in medical and sportsmedical engineering as well as applied physics and his doctorate in the field of medical physics.
After working as a research and development engineer in the medical sector and as an expert for safety-related systems at TÜV Nord, he joined the Institute for Occupational Safety and Health of the German Social Accident Insurance in 2017.
His current tasks include the research and evaluation of safety-related systems, in particular sensors and control systems, as well as his commitment to standardization in the field of artificial intelligence.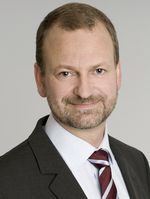 Johannes Stein
2015-today: VDE Association for Electrical, Electronic & Information Technologies, DKE German Commission for Electrical, Electronic & Information Technologies of DIN and VDE, Head of Production, Member of the DKE Executive Board. The division is responsible for production of standards, translation management, IT and database applications and administration, communication. Project leader of the DKE innovation programme "Normung 2020", a programme which initiates the digital transformation of standardisation
2009-2015: VDE/DKE: Division Manager Standards of the Divisions "Components for Power Supply" and "Control and Automation Technology", Manager of the DKE Expertise Centre "Standardization E-Energy / Smart Grids" and "Industry 4.0"
2002-2009: ZVEI Trade association of the electrical and electronic manufacturer industry,
1999-2002: SMS Demag AG, Project management for Automation and Electrotechnology in the international Plant Engineering and Construction Industry, team leader for the Project Engineering Division
1990-1999: Mannesmann Demag Metallurgy, Control, Automation and Drive Technology for Continuous Casting Machines
1991-1997: University Study: Economics, Business Engineering; FernUniversität Hagen, Germany
1984-1990: University Study: Electrotechnology, RWTH Aachen, Germany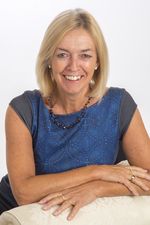 Anne Stenbom is co-founder of Global Business Leaders. She is a global executive coach and a specialist in leadership development. She designs and develops work for individuals and teams in international organisations. Her focus is on themes such as collaboration, cross-cultural communications and 21st Century leadership. She speaks at conferences and facilitates in-house sessions for teams working on their vision, purpose, values, strategy and culture.
Anne has over 30 years of international business experience working for large corporations across the globe, and across functions and industries.
Areas of expertise:
Conference speaking and facilitation.
Global Executive Coaching. Leadership development programmes
In-depth expertise in working across cultures, country expertise especially European & Nordic.
Special interest in values-driven organisational change.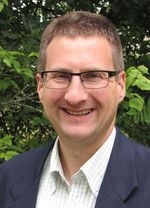 Werner Sterk is deputy Director of the KAN Secretariat. He completed his studies in chemical engineering at the Technical University of Karlsruhe, Germany and started his professional career in OSH in 1994 at the German Social Accident Insurance Institution for the foodstuffs and catering industry (BGN). Mr Sterk was seconded to the European Commission, DG Enterprise and to the German Federal Ministry of Economics and Technology (BMWi), where he worked in the area of standardization policy.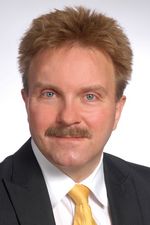 Michael Thierbach is a technical officer at the KAN Secretariat. He studied physics and astronomy in Leipzig and Bonn, Germany. In 2003 he joined the OSH sector. At the KAN Secretariat he is responsible for personal protective equipment (PPE), machine safety and electrical engineering. Mr Thierbach was seconded for two years to the European Commission, DG Enterprise, where he was responsible for the PPE Directive/Regulation.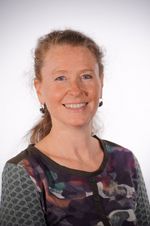 Emmanuelle Turpin-Legendre is a physiologist at the french national institute for the prevention of accidents and occupational diseases (INRS). She works on different topics such as limit manual handling (lifting, carrying, pushing, pulling) and repetitive work by participating in the writing of standards. She studies the physical workload and thermal stress of the workers in the company. She also tries to make the link between the evolution of the functional capacities and the constraints of the professional career. She works on exoskeletons by participating in the writing of a French standard to provide ergonomic recommendations for proper workplace integration of exoskeletons.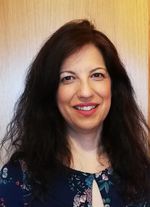 Ángeles de Vicente Abad has a degree in Pharmacy specialising in Public Health and Epidemiology. She is also trained in occupational safety and health (OSH) and statistics.
She has worked in the Research and Information Department of the Spanish National Institute of Health and Safety at Work (INSST) since 2003. She has been developing research studies in OSH: occupational accident rates reports, systematic reviews and bibliographic reviews.
Currently, as well as being in charge of supporting and guiding the design of some occupational health awareness campaigns, she is involved in a 4-year project teaching researchers several abilities on research and communication, such as how to carry out OSH systematic reviews or how to put technical reports into layman's terms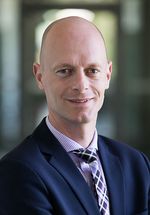 Stefan Voss is Head of Unit Workplaces, Safety of Machinery, Operational Safety and Representative of BAuA Dresden - Federal Institute for Occupational Safety and Health (BAuA) - Germany.
Occupational field: safety engineering / political consulting
Academic education: Dr.-Ing. (Ph.D.), Mechanical Engineering, Combustion, TU Bergakademie Freiberg, Freiberg, Germany
Current fields of research: safety technology in context to Industry 4.0 / safety-security aspects / convertible production systems planning methods for safety and health for workplaces / interactions of ambient working factors in workplaces
Boards & Fellowships: Chairman of the DIN Standards Committee Safety Design Principles (NASG); Joint working committee NASG/NAM/DKE: General principles and terminology; German Standardization Roadmap on Industry 4.0; The Combustion Institute – German Section e.V.; DVGW - German Technical and Scientific Association for Gas and Water.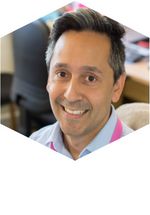 Ivan Williams Jimenez' main role as a research advisor at IOSH is to monitor and project manage research. The function also involves collecting, analysing and circulating information on issues affecting working conditions and occupational safety and health. This involves collecting information on research trends, horizon scanning and future priorities in occupational safety and health (OSH) and working conditions.
He is also part of the working group for the development of the ISO/AWI 45003 Occupational health and safety management -- Psychological Health and Safety in the Workplace -- Guidelines.
He has recently finalised and published his Law PhD. Labour law - Occupational Safety and Health. ´Emerging psychosocial risks and their regulatory dimensions: an international perspective´. This study has reviewed the effectiveness of regulatory approaches to psychosocial risks with a strong focus on emerging risks in this area. The research examines the context and conditions for successful regulatory interventions in psychosocial risks management.
He has an interest in trends related to work-related violence, gender-based violence, labour rights, working conditions and gender equality, and how regulations keep pace with these issues. This interest is normally translated into the production of content, collaboration opportunities and engagement with initiatives at different levels.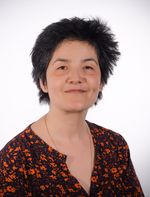 Liên Wioland is an ergonomist and psychologist. She works at the "working life" department of the French national institute for the prevention of accidents and occupational diseases (INRS). She has worked on various topics such as the evolution of organizations and technologies in the transport and logistics sector. Currently her activity is mainly concerned with new technologies at work, for example decision-making tools in planning, exoskeletons and collaborative robotics. She mainly deals with issues related to the acceptance of these technologies and how they change the activity of operators.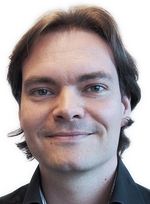 Boudewijn Wisse is a dedicated engineer, entrepreneur and coach. He has extensive experience in new business development in the healthcare and furniture industries. After founding and managing several businesses he now focusses on Laevo.
Laevo exoskeletons prolongs the productive life of heavy duty workers, by relieving the body of strain using wearable robotics. Laevo promotes health and safety at work, enabling employers to improve productivity and cut absence. We are proud to provide our Laevo V2 BACK posture and lift assist exoskeleton to several sectors, including logistics, automotive, heavy and food industry.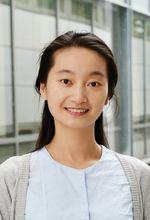 Zhejun Yao is a research fellow in the Laboratory of Manufacturing Engineering at Helmut Schmidt University. She graduated from RWTH Aachen University and received her MSc degree in Automation Engineering, specific in robotics. Her research interest is in the field of exoskeletons and wearable robotics, focusing on soft exosuits. She has participated in several projects regarding the development and evaluation of exoskeletons for different working scenarios. She is currently working on topics of biomimetic design of the fabric-based structure and individualized control of exosuits.